Box Chain is Byzantine with a step left out. While Byzantine's pattern is 2-2-2-Fold, Box Chain is 2-2-Fold. That little tweak completely changes the way the rings fit together, though, so Box Chain requires rings of a higher aspect ratio than Byzantine. We teach Box Chain as a variation of Byzantine, so you must already know Byzantine for our instructions to make sense.
Click the instructions below for full screen reading and/or download. You might also want to see: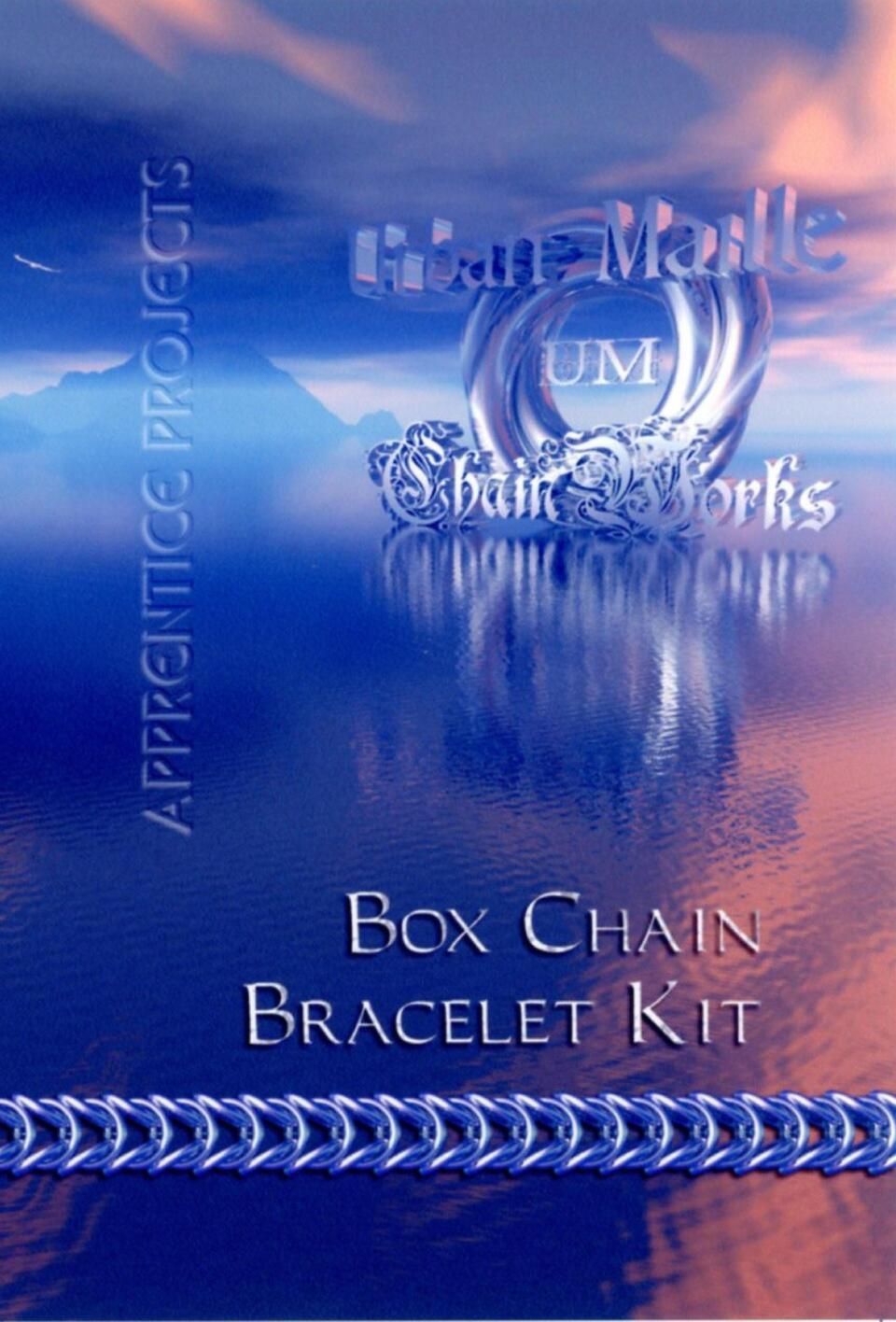 These are the ring sizes we recommend for Box Chain. Multiply the rpi (rings per inch) figure by the number of inches of chain you want to make, then use the Rings pulldown at the top of the page to order them.
| | | | | |
| --- | --- | --- | --- | --- |
|  Weave | Shape | Gauge | ID (mm) | RPI |
| Box Chain, Round 14g | RD | 14 | 6.500 | 22 |
| Box Chain, Round 16g | RD | 16 | 5.250 | 26 |
| Box Chain, Round 18g | RD | 18 | 4.250 | 30 |
| Box Chain, Round 20g | RD | 20 | 3.500 | 32 |